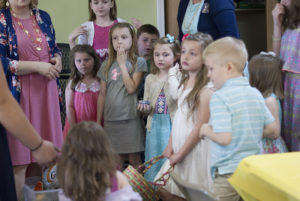 Each Sunday morning a main idea is taught to the children, and they participate in hands-on activities, games and skits centered around the weekly lesson.
We have a check-in/check-out system, multiple adult workers each week, and each children's worker has attended our child safety and learning training. We do our best to make sure children have a fun and safe place to learn about God.
The program begins at 9:30 on Sunday mornings and ends at 11:30.