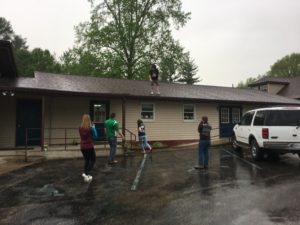 Teens meet on Sunday mornings at 9:30 to talk about life and eat some snacks.
On Wednesdays, teens meet at the Stinesville Elementary School from 6:45 – 8:00 for open gym to play ball and visit with friends.
Throughout the year teens go on special trips like Holiday world for a day in the sun, to Vincennes University for an all-nighter of games and food, bonfire cookouts and fishing trips closer to home.